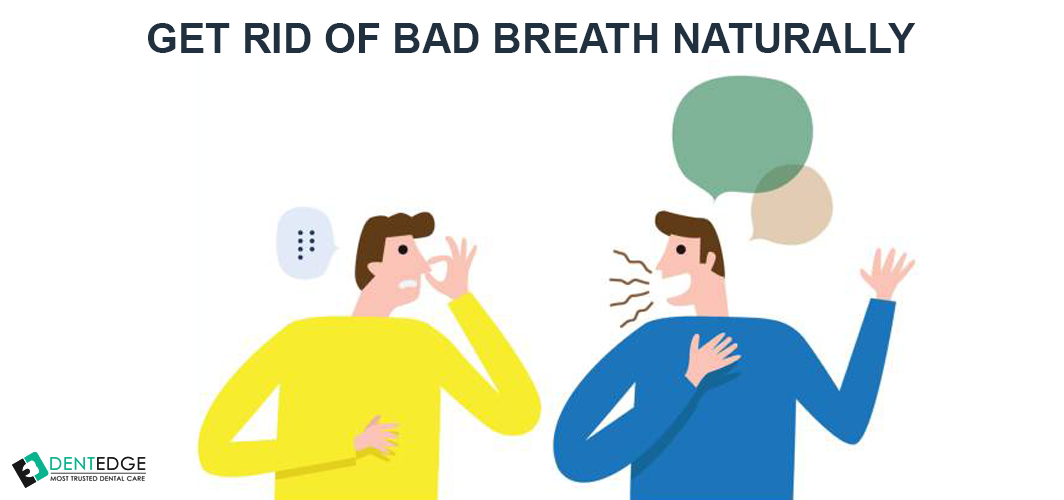 5 Natural Ways To Get Rid of Bad Breath Naturally
May 7th, 2019
Bad breath is considered as one of the most common problems in the dental spectrum. People usually opt for the mouthwash or mint to keep the bad breath away but only for a short duration of time. Undoubtedly it is too embarrassing to witness the bad breath from our mouth and it somewhere affects our confidence. The oral-systemic link helps us comprehend the root cause of bad breath. Bad breath is a sign or signal from your mouth that something is wrong with another part of your body. But, the great news is that it can be cured naturally by home remedies and changing a slight lifestyle. Here we have some natural home remedy to cure this problem which undoubtedly works efficiently. If still the remedies are cured and your bad breath persists, it's time to go and see your dentist. Below are 5 natural ways which maintain good oral health.
1. Include salt & warm water in your daily routine - To prevent the alkalizing environment which encourages the growth of bacteria in the mouth, slightly acidic nature of warm water 7 salt is the escape.
2. Intake of cinnamon sticks - Cinnamon has antimicrobial action. It works against the bacteria that causes bacterial oral infection in the mouth. Also, it has digestive and respiratory benefits.
3. Go for regular oral hygiene - Stop the growth of nasty bacteria on your gums and teeth. Regularly clean your teeth with interdental cleaning with floss to prevent bad breath. Always brush your tongue along with your teeth, the bacteria are often found on the topside of it.
4. Infuse aloe vera in your daily schedule - It is an antifungal and antibacterial plant extract which works the same as chlorhexidine mouthwash and helps in reducing plaque Aloe vera boost creation of collagen which further helps in mouth healing.
5. Daily intake of Green Tea - Green tea reduces malodor due to its antibacterial action. Drinking 3 to 5 cups of green tea per day or taking polyphenol EGCG supplement can help in curing the bad breath efficiently.